For Realtors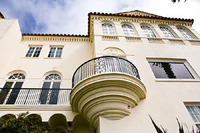 Every Realtor understands the importance of aligning their buyers with a mortgage professional that gets the job done right the first time. In fourteen years of securing purchase money loans, we have always worked to ensure a smooth process.  This is achieved by keeping your clients prepared, informed, and ultimately positioned to close ahead of schedule.  We develop a working relationship with your clients prior to an offer ever being made. For serious buyers, it is imperative that loan requests are actually pre-approved and not just pre-qualified. The buyer's loan request should always be submitted to a lender for formal loan approval prior to actually making an offer. Upon securing formal loan approval, your buyer can shop for a home knowing that their financing is already in place and the lender is simply waiting for the buyer to select a home. Of course, from the seller's perspective, an offer from a buyer with pre-approved financing is much stronger compared to an offer from a buyer who has simply been pre-qualified.
By working with Radford Capital Group to secure purchase money financing, your clients:
Will have a thorough understanding of how their mortgage works.
Will know exactly how large of a mortgage they can qualify for.
Will have access to the most competitive interest rates available.
Will be informed of exactly what to expect throughout the process.
Furthermore:
We will provide pre-approval letters for every offer made with details tailored to each individual offer.
You will know the status of every step of the process from approval to appraisal to loan documents.
We provide a simple platform that allows the whole transaction to be completed via email and fax.
Call or E-Mail me today and let's get started on financing your new client's new home!
Ph: 310-207-4060
CA. Dept. of Real Estate Broker License # 01231786
NMLS ID #487855