Bio
Richard Radford – President
Richard Radford, President of Radford Capital Group, is a native of Southern California and a graduate of the University of Southern California.  Mr. Radford spent fourteen years working with a team of expert loan originators, processors and escrow officers at esteemed brokerage, Marc Solomont Real Estate Finance, prior to taking the firm over in 2011.
Fan Of:  The 80's.
Enjoys:  Any activity that includes Rita, Gracie & Harley (Two Ridgebacks & One Maltipoo….yep a Maltipoo).
John Gibson – Loan Originator
John Gibson is a ten year veteran of the mortgage industry and a graduate of the University of California, Los Angeles.  John brings a tremendous amount of knowledge and experience to each transaction that he originates.  Mr. Gibson spent seven years as a Loan Originator and Processor at Marc Solomont Real Estate Finance prior to the firm becoming Radford Capital Group in 2011.
Fan Of:  Celebrity Roasts
Enjoys:  The Food Network Channel, Chess, Poker.
Lillie Cho – Escrow Officer & Closing Coordinator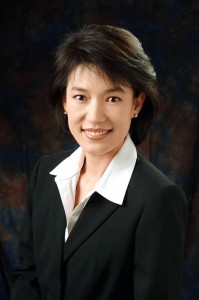 Lillie Cho brings fifteen years of escrow experience to the closing table.  The role of the Escrow Officer is an important one as a smooth and timely closing is often dependent upon the Escrow Officer's ability to communicate and deliver when time is often limited.  We at Radford Capital Group are fortunate to work with the very best Escrow Officer in the industry.  Lenders agree…a transaction in Lillie's hands is a transaction that is closing.
Fan Of:  The Great Outdoors
Enjoys:  Hiking, Biking, Camping and Traveling