Giving Back
At Radford Capital Group, we are proud to support non-profit entities that help make California the best place in the world to call home. At the close of every transaction, a donation is made to those that fight for our environment and to those that are looking out for our four-legged friends. We invite you to join us in supporting the following non-profit entities. Please click the logos below to learn more about Heal the Bay and Best Friends Animal Society & NKLA: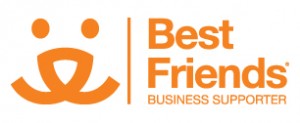 ×
Heal the Bay
"When we heal the earth, we heal ourselves"
Who has heard the soothing sound of crashing surf, smelled the crisp salty sea air, basked in the warmth of the sun overhead and sand under foot, relished the joy of catching the perfect wave, felt an angler's excitement from the tug of the fishing line, returned from an invigorating shore swim, delighted in the sighting of a passing pod of dolphins, or watched in quiet awe the beauty of an ocean sunset, and not been inspired to hold and keep these experiences dear?
Our rivers, our beaches and our ocean are incredible natural resources that serve as special spiritual sanctuaries. But our coast provides not only intangible, emotional value, a healthy marine ecosystem also serves as a critical source of real economic wealth in southern California, from the bounty of seafood, recreation and tourism it provides. When we protect the watersheds in which we all live, from the most inland neighborhood streets to the furthest edge of the sea, we protect our own well being.
Since 1985, people like you who care about our rivers, beaches and oceans have been a part of Heal the Bay's fight to make Southern California coastal waters and watersheds, including Santa Monica Bay, safe, healthy and clean.
As far back as our first fight to end the dumping of untreated wastewater from the Hyperion Sewage Treatment Plant, we've worked from a base of science to educate you, the media and government agencies about the causes and effects of pollution on our Bay.
Today, the greatest threats to our coastal waters and watersheds, and to all of us – both human and animal – that rely on the ocean for pleasure, income or sustenance, come fromurban and stormwater runoff, plastic pollution, and the ever-increasing stresses to our marine environment from over-fishing and climate change.
To meet these challenges, Heal the Bay continues to partner with you and thousands of your neighbors in southern California through community action programs such asNothin' But Sand and Coastal Cleanup Day and through advocacy efforts to move municipal, state and Federal government and regulatory agencies to act in our collective interests. We couldn't meet our challenges without the help of local businesses, community leaders, grassroots activists, and our dedicated volunteers and supporters across Los Angeles County and beyond.
Working together, we can protect and save one of our most precious, natural resources – with your help, we can heal the bay.
×
Best Friends Animal Society & NKLA
TOGETHER WE ARE NKLA (NO-KILL LOS ANGELES)
NKLA is an initiative led by Best Friends Animal Society, bringing together passionate individuals, city shelters and an entire coalition of animal welfare organizations to end the killing of healthy and treatable pets in city shelters in Los Angeles, California, by the year 2017. Last year, more than 9,000 healthy or treatable animals were killed in Los Angeles city shelters. But together, we can bring that number to zero.
Our plan is straightforward: provide spay/neuter services where they are needed most so that fewer animals go into shelters, and increase adoptions so that more animals are placed into new homes.
Best Friends is providing grants to our 75 (and counting) coalition partners when they get more animals adopted than they did in the past, as well as funding spay/neuter projects for families who can't afford to have their pets fixed.
In addition, Best Friends has two adoption facilities featuring pets from L.A. city shelters: the NKLA Pet Adoption Center (1845 Pontius Avenue, Los Angeles, CA 90025) in the heart of West Los Angeles, which opened in August 2013, and the Best Friends Animal Society Pet Adoption and Spay/Neuter Center in Mission Hills (15321 Brand Boulevard, Mission Hills, CA 91345).
The NKLA initiative is poised to serve as a model for how the entire nation can become no-kill, with no healthy or treatable pet ever having to die in a shelter again simply because they do not have a home. Since launching NKLA in 2012, the number of deaths at city shelters has decreased by almost 50%. We can Save Them All®.
Join us to help turn L.A. into NKLA.